Well all need to get away from time to time, have a break from the daily grind of life, take some time to ourselves, have a moment of peace and quiet. So where would you assume we do that the most? Do we go out and have a coffee in a quiet corner somewhere? Take a brisk, solitary stroll around the block? Jet off to a white sandy beach? No. We go and sit on the toilet.
And by we, apparently what I mostly mean, is men. And how do I know this? Well, those busy brains over in Britain have been working hard on a study which has proven that a third of "British blokes" admit to actually hiding in their bathrooms in order to grab some peace and quiet.
Researchers basically polled 1000 men and found that they spend a total of 7 hours a year (almost a full working day) in the bathroom, just in the name of a brief respite.
Much like Paul Rudd hilarious proves in this classic scene from This is 40:
Anyway, lets put that into perspective; Seven whole hours. So that's like, 420 minutes a year where they feel they need to just take some time out to escape from reality and be alone with all their "profound" thoughts… y'know, on the porcelain throne.
Don't get me wrong, I know sometimes it benefits us to have some time alone to clear our heads, all that headspace and mindfulness promoting healthy minds etc, and I'm all for it, but… WHY on the toilet?
Apparently, it's because it's just the most convenient place within the household to be able to escape to avoid doing all that boring responsibility stuff like chores or watching your kids, and you get to stare at your phone instead.
Hilariously (but unsurprisingly enough) the men who were surveyed also admitted to escaping to the bathroom whenever their other half was"nagging" (aka complaining) at them, or y'know to avoid their kids. CLASSIC.
Pebble Grey, a spokesperson for bathroom experts, and the one who actually commissioned this glorious research said:
"We all need a little bit of time to ourselves – to take stock or switch off completely.
And the bathroom appears to be the go-to place for those moments – it's very much a sanctuary, somewhere we can cut ourselves off from the outside world, albeit just temporarily.
As the results suggest, peace and quiet is sacred and clearly, men take the opportunity to get this where they can – often in the bathroom.
The research also found that around one in 10 visits to the bathroom are interrupted – so, that's 171 interrupted visits during the course of a typical year.
And who is it that is mostly causing these interruptions when these poor men are trying to get in their quality time? Well, their partners of course. But believe me, kids aren't far behind on the list.
So the most important question; Why do so many men feel like they have to escape?
According to the research, forty-five percent said getting any time to themselves is a struggle (I feel you on that one) – and a quarter claimed their actual partner doesn't appreciate just how busy their life is… the poor dears!
Oh but it doesn't end there… 25 percent of men said if they couldn't escape to the bathroom from time to time, they 'don't know how they'd cope.' (I know ladies, I'm trying not to laugh too hard either)
And for a third point, going to the bathroom is apparently the only way they can get "any time to themselves", as 23 percent of men describe their bathroom as their little refuge – their 'safe place.'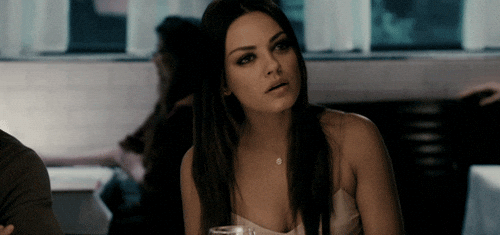 Right… well I don't know about you guys but, I'm really looking forward to the research results when they eventually get around to testing the same theory on women, aren't you? Stay strong men of the world, you will get through this… we all believe in you!
h/t: gosocial