What if we changed the image of the advertising display to highlight the power of communication and use it for a good cause? A subject that has clearly inspired our Scandinavian friends from Stockholm who have led from start to finish a beautiful campaign of awareness and especially support to the homeless of the Swedish capital.
The Clear Channel billboard had the idea, in collaboration with the Swedish government, to put 53 of its billboards available to the homeless people. They become a support for the homeless who can get information on how to get a good night's sleep. Indeed: when temperatures fall below the -7 ° C threshold, the signs give the homeless some indications of refuges to spend the night there. Above -7 ° C, the panels are addressed to the passerbies' but the theme does not change. They inform them about the different means that can be put in place to help the homeless who are the first victims of winter.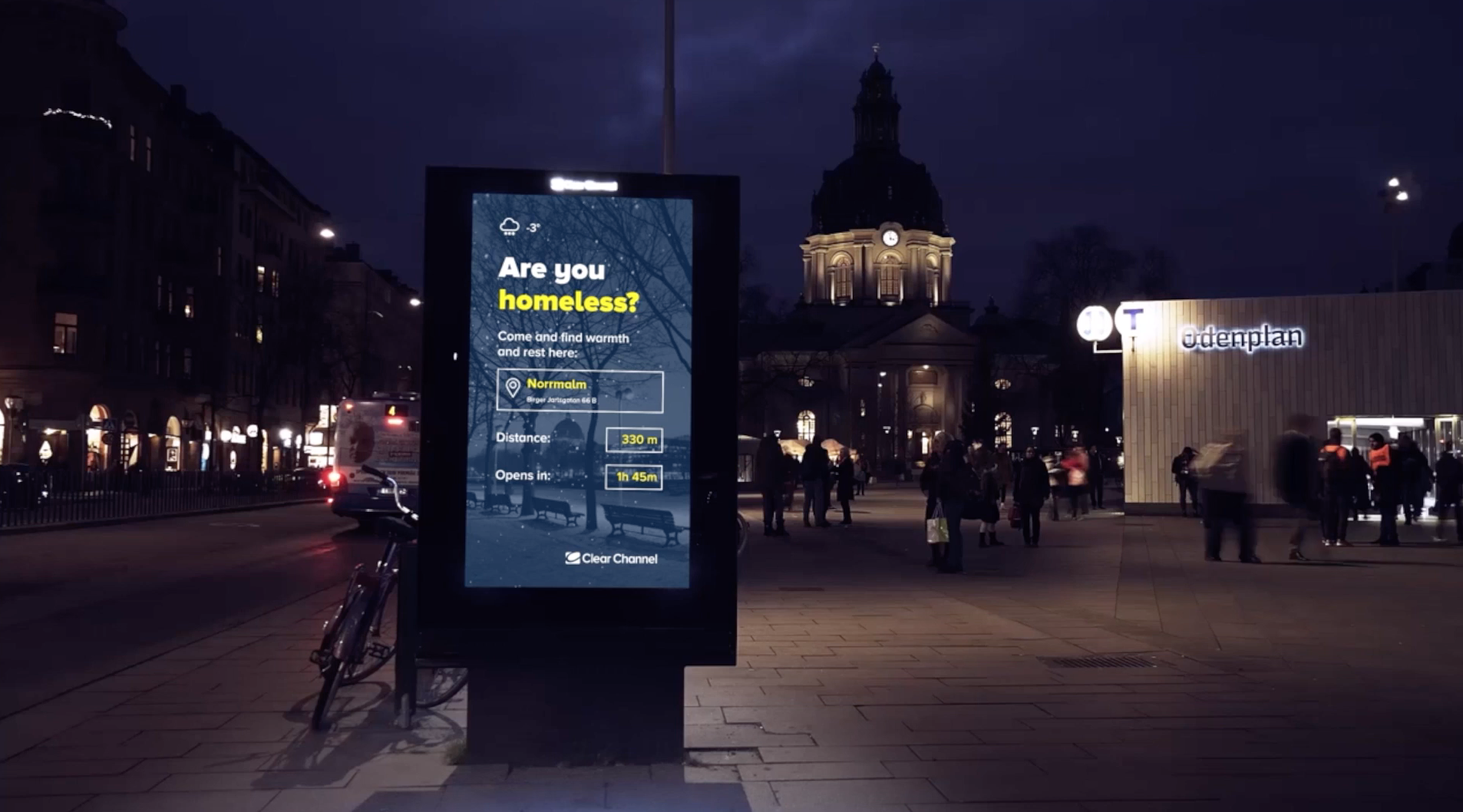 A great initiative that shows that advertising displays can be more "meaningful" than promoting products and pushing for consumption. Generally speaking, when it comes to communication, we can all be agents of change to help the poor and people in need, especially in bad weather conditions. A good idea, simple and relevant, as we would like to see more often.