13.
 This wife who told her husband she was "watching TV"…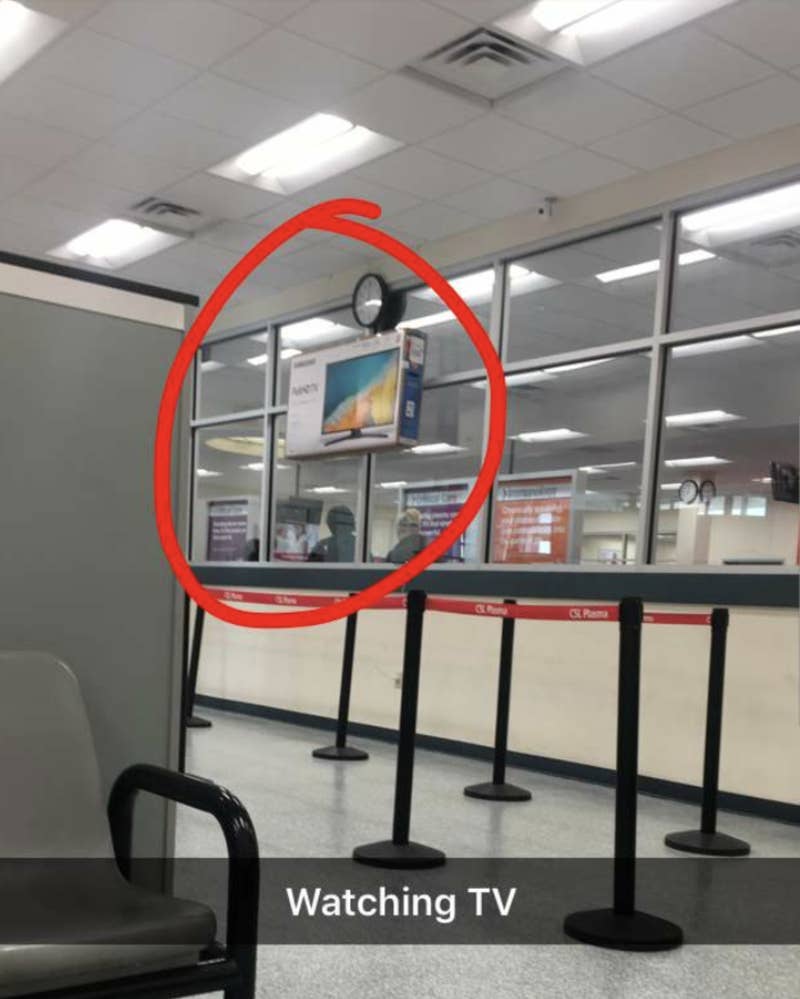 Very funny (in a Dad joke kinda way) However, someone should tell them that they actually need to take that out of the box first…or maybe they just want to create the illusion of having a TV!? I need answers here, actually…
14.
 This husband who bet his wife she couldn't shave his foot while he slept and then woke up like this…
I see your shaved foot wager and up you….one pretty pedicure. Proves you should never bet a woman that she can't do something…becaue she'll always go the extra mile, just to prove you wrong.
& I'm honestly jealous of these tootsies!
15.
This wife who put this Halloween decoration up without telling her husband…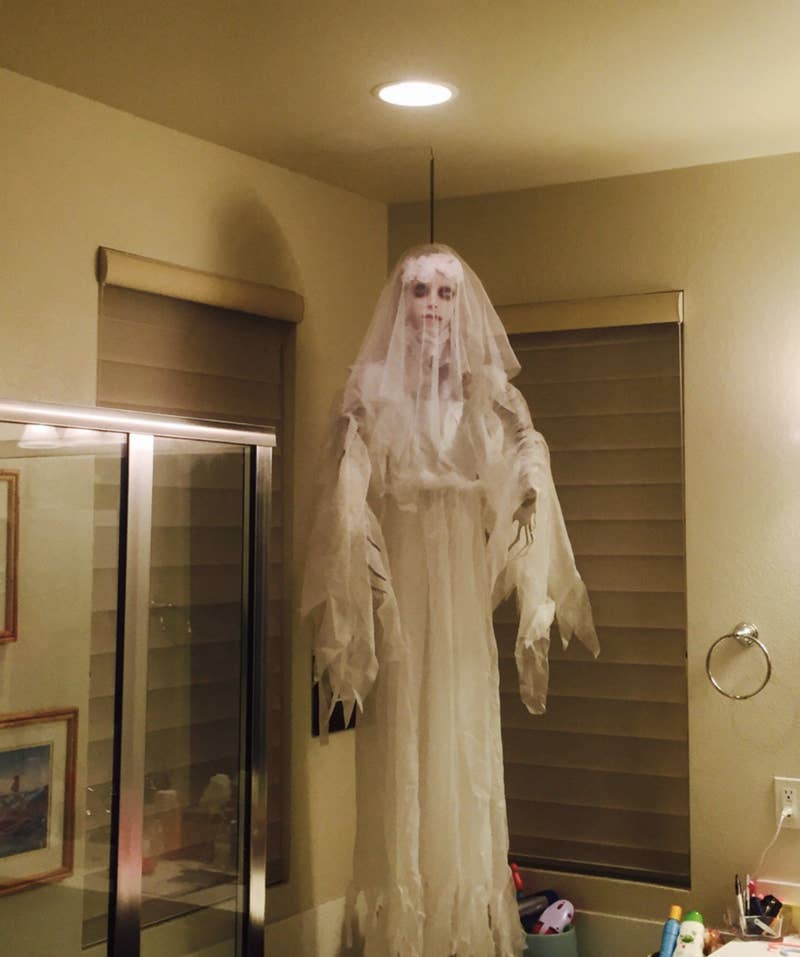 Ahhhh, another heart-related death for this victim of female trolling…
(This is actually pretty creepy…I would burn the house down and bury the ashes if I saw this in my kitchen…!)
16.
 This husband who got some monogrammed pyjamas from his wife…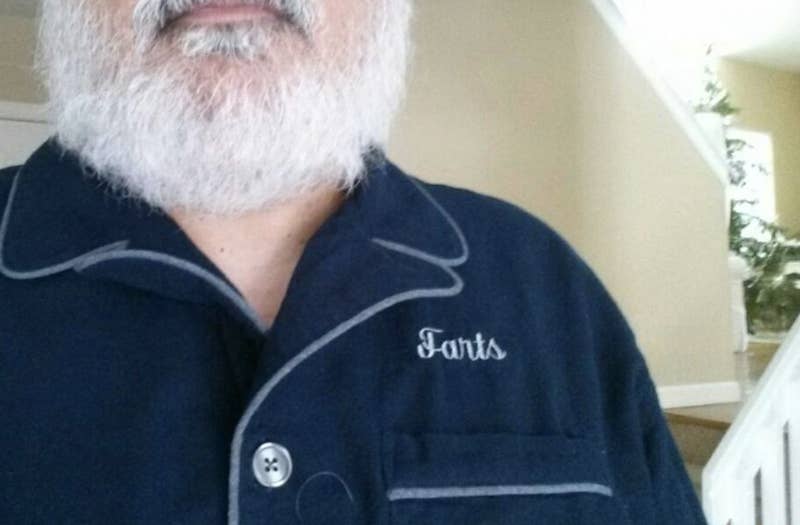 I think it's either a very 'affectionate' nickname….OR
She thinks that's pretty much all he's going to do in them anyway…
17. 
And finally, this wife who made her husband this clever pillow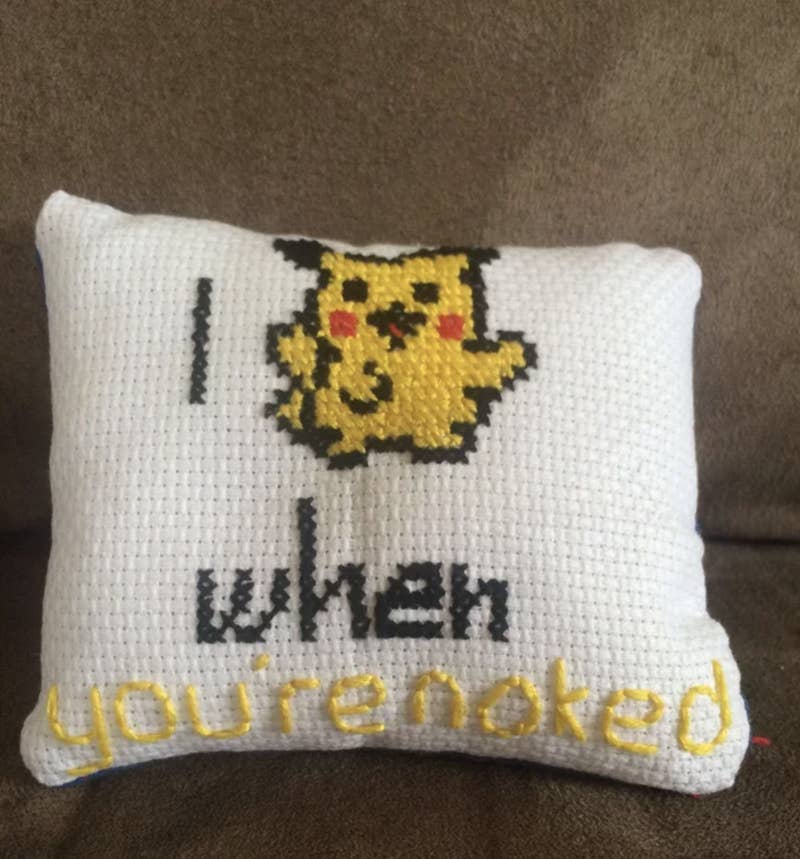 'I PIKACHU WHEN YOU'RE NAKED!' Ahhhh, I get it now, I was thinking it was something to do with poking him when he's naked, which would probably be a whole other story for a whole other time.
Aw, what a sweet and clever troll she is….!
Hats off to all our troll queens, you're killing it!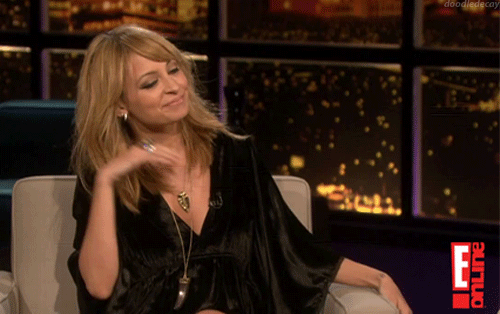 h/t: gosocial