1. 👏There👏are👏no👏sharks.👏
Shark-related hoaxes show up in every major national disaster, usually in the form of a shark swimming in the street. The image above was created using the website breakyourownnews.com, according to the easy-to-miss watermark in the top right. It's not clear how many people fell for it, but in case it needs saying: there have been zero reports of Irma containing sharks.
2. A viral Facebook post, that has been shared nearly a million times, recommends putting valuables in a dishwasher. However, it's not likely a dishwasher will keep them dry.
Appliance manufacturer Maytag told BuzzFeed News they do not recommend storing valuables in a dishwasher. The Environmental Protection Agency has also warned that dishwashers may flood in a 2009 report.
Hello Jane, we do not recommend storing valuables in the Dishwasher.

— Maytag Care (@MaytagCare) September 8, 2017
FEMA recommends unplugging all appliances and electronics before a potential flood.
3. Hotels are not required to accommodate pets during evacuations.
A Facebook message that has been copy-and-pasted dozens of times says that because of the 2006 Pets Evacuation and Transportation Standards Act hotels are required to take in pets, but that's not in the act. Instead, it requires governments organizations to take pets into account during evacuations.
FEMA has a list of how owners can take care of pets in emergency situations and a link to a pet-friendly hotel finder. Service animals, however, have to be accommodated in any space where the general public is allowed. This includes government organizations, non-profits, and businesses.
4. This video of a five-story building collapsing got 2 million views and over 50,000 shares on Facebook and was posted about on The Daily Mail, but it's not of the Virgin Islands. As Mashable reports, the video is of a flood in Tibet and it first went viral in July.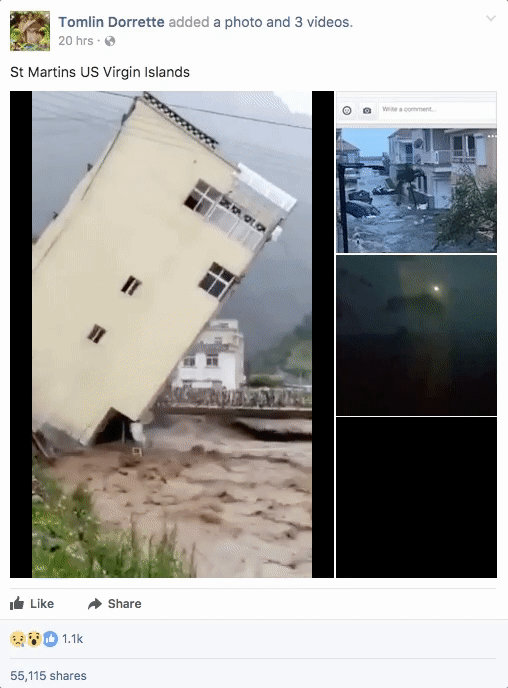 The user has since deleted the video, as did The Daily Mail, who presented it as real.
5. Zello, a walkie-talkie app many used during hurricane Harvey, is warning its users against misinformation. The app will not work without an internet connection, despite reports saying otherwise.
There is a massive misinformation among users in Puerto Rico that Zello will work without internet. It will *not*, please RT.

— Zello Inc (@Zello) September 6, 2017
6. This is not a photo of the St Maarten airport after Irma. This image has been tweeted about and posted to blogs, but it's actually of the Los Cabos airport in Mexico after a 2014 hurricane.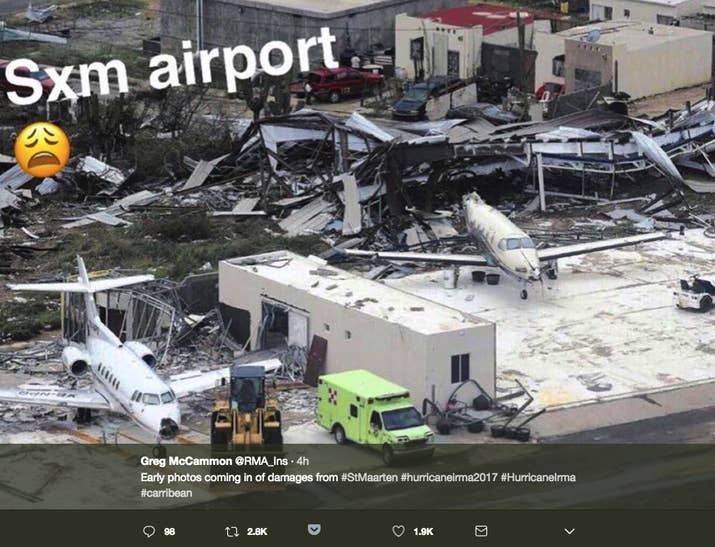 7. Any claims about Irma hitting the east coast are currently unfounded. People are using a map from a 1960 hurricane to justify a false forecast about Irma. The Daily Express and some blogs said Irma could "devastate" the entire east coast, but offer no proof.
Official models and forecasts have not raised the possibility of Irma hitting the east coast. You can see the live forecast map and other updates in our post here.
8. Watch out for the false weather forecasts. The National Weather Service put out a warning last week after a false forecast went viral.
Keep your eyes out for fake forecasts. THIS is what an official NOAA advisory looks like. Note: forecast only goes out 5 days. #Irma pic.twitter.com/9k87y7jkMz

— NWS (@NWS) September 1, 2017
9. Irma is not about to be upgraded to a "Category 6" storm.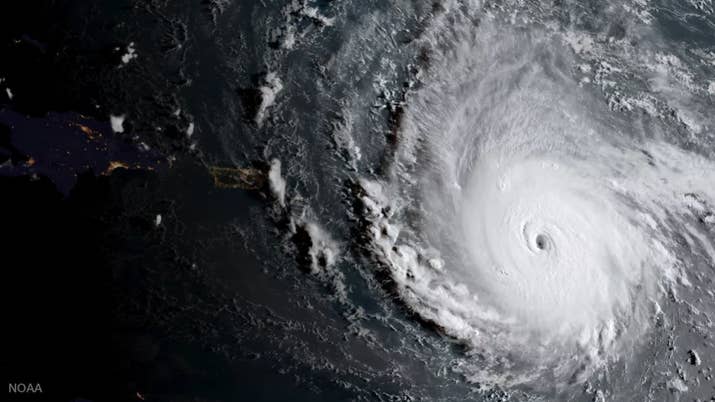 A blog post by Republican congressional candidate Michael Snyder titled, "Category 6? If Hurricane Irma Becomes The Strongest Hurricane In History, It Could Wipe Entire Cities Off The Map," speculated that Irma could be designated as a new category of hurricane. Only categories 1 through 5 exist on the current scale. A Category 5 hurricane implies "catastrophic damage."
"Once you say catastrophic and there's near complete damage, why do you need a 6?" Dennis Feltgen, a spokesperson for the National Hurricane Center, told CBC news.
10. This is not a video of Irma hitting the Caribbean. It's a video of a tornado that was posted at least a year ago.
Astonishing video starting to come in of cat 5 Irma winds in Barbados pic.twitter.com/6vA1ysxvhV

— Mark Read (@Read4Ks) September 6, 2017
The same footage was posted to Facebook and has attracted over 19 million views. It even fooled a meteorologist, who later apologized for posting the old video.
11. This image attracted hundreds of retweets and thousands of likes — but it shows Hurricane Harvey, not Irma.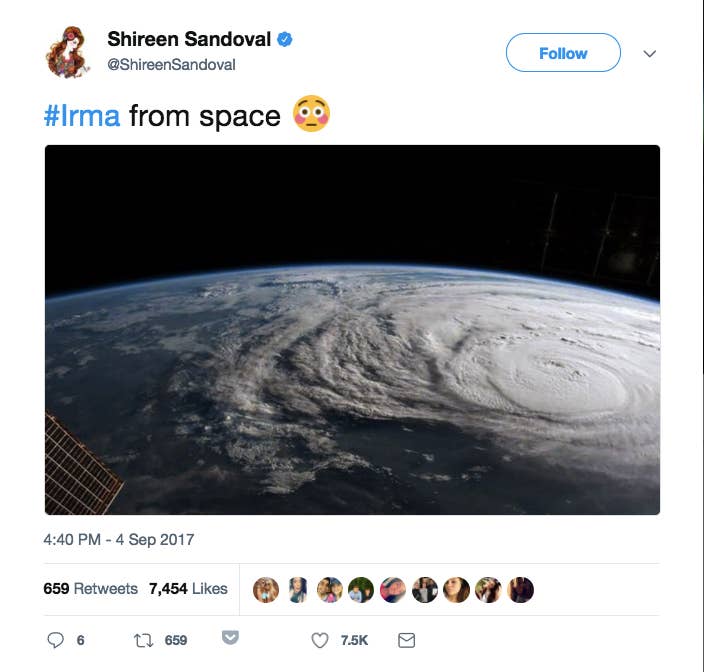 The photo was taken by astronaut Jack Fischer, who recently returned back to Earth.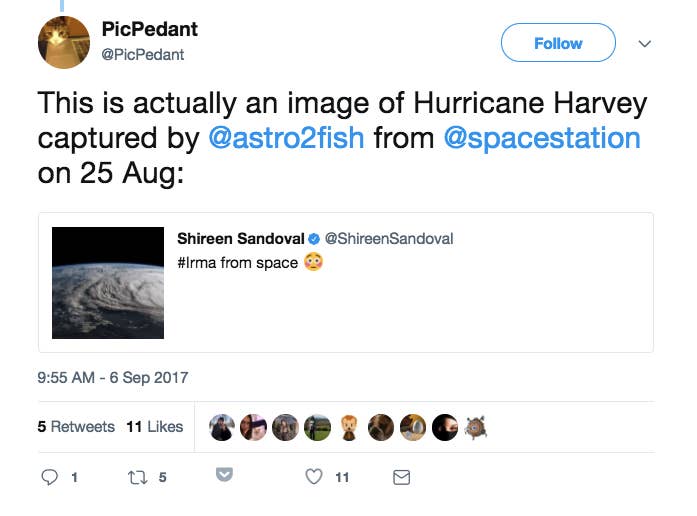 Sponsored